Dedicated Server Hosting In Netherlands
-
AMS-IX Dedicated Servers
Netherlands Metered Dedicated Hosting
The high-performance, unmanaged netherlands dedicated servers are ideal for all typical application scenarios in the business sector, such as online shops, streaming services, high-traffic websites, databases and as computing-power-intensive application or development servers.
We offer you a variety of different servers in netherlands - from budget to very powerful dedicated server in Amsterdam, consisting of proven server hardware such as Dell, HP or IBM. The EU-Dedicated Netherlands servers are connected to our high-performance internet backbone with direct access to the major carriers. This professional, fail-safe and high-performance infrastructure guarantees high availability and stable operation even under heavy loads.
Unmanaged Dedicated Server Netherlands
As a customer, you are responsible for server setup, security, operation, and management. So you have to install updates and repair the system in case of errors. If you wish to manage your dedicated hosting, you can opt for unmanaged dedicated server hosting in Netherlands.
Netherlands Dedicated Servers, Amsterdam
30TB Traffic, 1Gbps Port | DDOS Protection | IPMI Access | HPE Hardware | 99.9% Availability | Data center in Amsterdam
EU-Dedicated use one of the most modern data center EvoSwitch in Amsterdam, Netherlands. The data center offers around 40,000 m2 of space for more than 1,5000 servers on a 60 cm high double floor made of fireproof material. It consists of two locally separated data centers with physically independent service supplies (power supply, UPS systems, air conditioning, internet lines, etc.). We ensure uptime and availability of 99.9999% and 3.69 Tbps Capacity by using Cross Connects to access secure, high performance, low latency, private and public peerings.
Robust Connectivity - 1GE, 10GE, 25Gbps, 40Gbps Dedicated Uplinks | Premium Metered Bandwidth | Multiple redundant backbones
Most Reliable - HP / DELL Bare Metal Server with 99.9% uptime.
State-of-the-Art - TIER III+ Datacenter | Advanced Infrastructure.
Speed Test IP Netherlands - 5.79.108.33 | 100Mb Test File
Features - Full Root Access | DDOS Protection | IPMI Access | Private Networking | Control panel for OS Reload, RDNS, Traffic Stats, Reboot, Rescue Boot
Setup Time - 1 - 48 Working Hours (Pre-configured Servers) | 1 - 3 Working Days (Custom Setup Servers)
NOT Allowed - Mass Mailing, Port / Network Scan, IP header modification, DDOS Attacks | Allowed - Streaming, IPTV, VPN Node, TOR Node
Cheap Dedicated Server Hosting Plans & Packages in Netherlands
| Server | RAM | HDD | Bandwidth | Port Speed | Data Center | Price | Order Now |
| --- | --- | --- | --- | --- | --- | --- | --- |
| Intel Quad Core E3-1230 | 16GB DDR3 | 2x 1TB SATA | 100TB | 1Gbps Unshared | EvoSwitch | € 49.00 | Buy Now |
| Intel Quad Core E5-1620v3 | 16GB DDR4 | 2x 1TB SATA | 100TB | 1Gbps Dedicated | EvoSwitch | € 59.00 | Buy Now |
| Intel Quad Core E3-1230 | 32GB DDR3 | 4x 2TB SATA | 100TB | 1Gbps Unshared | EvoSwitch | € 59.00 | Buy Now |
| Intel Quad Core E3-1270 | 32GB DDR3 | 4x 2TB SATA | 100TB | 1Gbps Unshared | EvoSwitch | € 69.00 | Buy Now |
| 2x Intel Quad Core Xeon E5620 | 32GB DDR3 | 240 GB SSD | 100TB | 1Gbps Unshared | EvoSwitch | € 69.00 | Buy Now |
| Intel Quad Core E3-1270v6 | 32GB DDR4 | 4x 2TB SATA | 100TB | 1Gbps Unshared | EvoSwitch | € 79.00 | Buy Now |
| Intel Hexa Core Xeon E5-1650v3 | 32GB DDR4 | 4x 2TB SATA | 100TB | 1Gbps Unshared | EvoSwitch | € 89.00 | Buy Now |
| Intel Xeon E3 1270 | 32GB DDR3 | 4x 1TB SATA | 250TB | 10Gbps Unshared | EvoSwitch | € 189.99 | Buy Now |
| Intel Quad Core E3-1270v6 | 32GB DDR4 | 4x 2TB SATA | 250TB | 10Gbps Unshared | EvoSwitch | € 199.99 | Buy Now |
| Intel Hexa Core Xeon E5-1650v3 | 32GB DDR4 | 4x 2TB SATA | 250TB | 10Gbps Unshared | EvoSwitch | € 209.99 | Buy Now |
| Intel Quad Core Xeon E-2274G | 64GB DDR4 | 2x 480GB SSD | 30TB | 1 Gbps Unshared | EvoSwitch | € 129.00 | Buy Now |
| 2x Intel Hexa Core E5-2420 | 32GB DDR3 | 2x 480GB SSD | 30TB | 1Gbps Unshared | EvoSwitch | € 99.00 | Buy Now |
| 2x Intel Octa Core Xeon E5-2650 | 128GB DDR3 | 2x 960GB SSD | 30TB | 1 Gbps Unshared | EvoSwitch | € 189.00 | Buy Now |
| AMD EPYC 7301 | 64GB DDR4 | 2x 480 GB SSD | 30TB | 1 Gbps Unshared | EvoSwitch | € 179.00 | Buy Now |
| 2x Intel 12-Cores Xeon E5-2650v3 | 128GB DDR4 | 4x 480 GB SSD | 30TB | 1 Gbps Unshared | EvoSwitch | € 209.00 | Buy Now |
| 2x Intel Octa Core Xeon E5-2667v3 | 128GB DDR4 | 2x 480 GB SSD | 30TB | 1 Gbps Unshared | EvoSwitch | € 289.00 | Buy Now |
| 2x AMD 24-Core EPYC 7402 | 64 GB DDR4 | 2x 960 GB SSD | 30TB | 1 Gbps Unshared | EvoSwitch | € 319.00 | Buy Now |
Our Best Netherlands Dedicated Server Hosting Plan Includes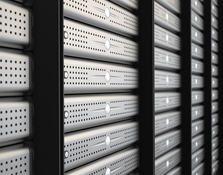 Unshared 1GE / 10GE Uplink
Network Uptime of 99.98%
24/7 On-site Support
VLAN Network
IPMI Access
Low Latency & No Packet Loss

NL E3 1230 8Gb 100Mbit
Budget Server Starting €59.00 /Month
Intel Xeon E3-1230
4x 500GB SATA HDD
8 GB RAM
100 Mbps Unmetered Bandwidth
LEARN MORE
Powered by WHMCompleteSolution